Trends in fashion are like a constant tide, flowing in and out every season. Some trickle down to the masses and last a bit longer, and some repeat themselves after spending years away. Nevertheless, you can always trust that there will always be fresh trends and ideas just around the corner, and the same goes for the new year. Here's a quick look at my top 3 fashion trends for Spring 2018.
2018 Spring Fashion Trends & Styles
1. Fringe
The country girl inside of me got excited for this one! And I'm not just talking leather or western-inspired fringe! On the runways we saw all kinds of fabrics and styles becoming fringe-ified.
Shop My Favorite Fringe Styles!

2. Lovely in Lavender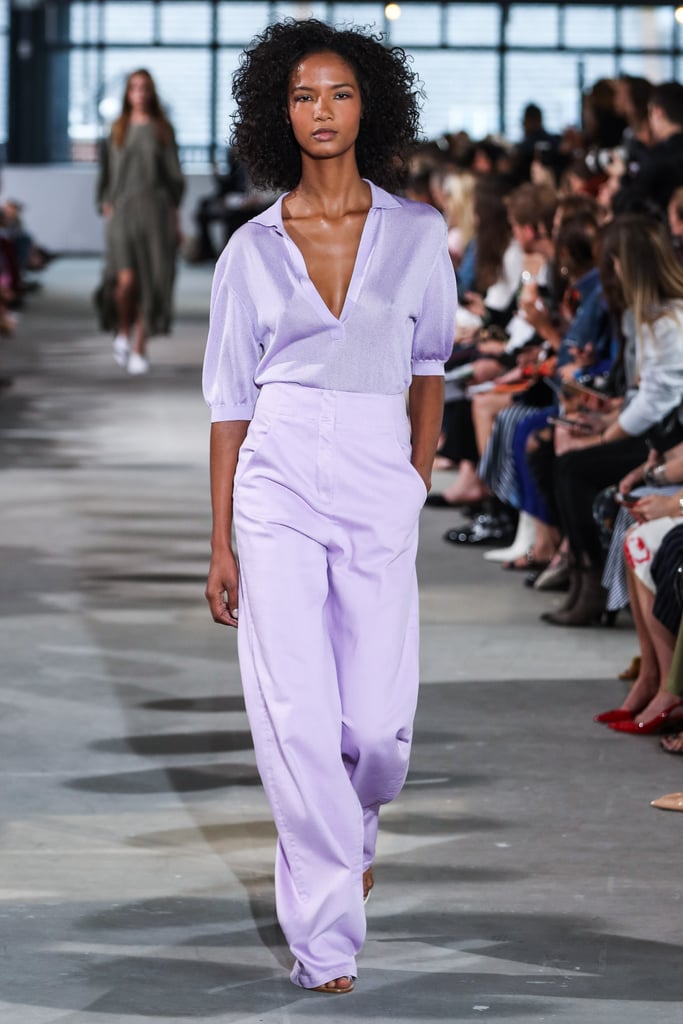 The color this season that was repeating itself on the runways is lavender! I'm really excited about this beautiful hue for spring, because it can work for so many different skin tones and age ranges.
What's a way to make color trend pop and stand out? Try it in an unexpected piece – such as a lavender pea coat or trench coat, a bright and bold pair of shoes, or even a fresh silk scarf to tie on the handle of your handbag. Want just a subtle touch of this color? Lavender is one of my favorite nail polishes! (Lucky Lucky Lavender and You're Such a Budapest are a couple favorites by OPI).
Shop My Favorite Lavender Styles!

3. Transparent and Ethereal Fabrics
Sheer and transparent fabrics were seen floating down the runways at New York fashion week. This skin-revealing trend might scare many of us off, but if styled correctly and in small doses, it can be the dreamy and light look your spring wardrobe has been craving.
To translate this runway look to street style, the key is layering. Try layering a pretty sheer blouse over a tight fitting cami, or under a spring jacket. Or, layer a sheer skirt over a slim fitting, silk slip.
Shop My Favorite Sheer Styles!

Here's an important thing to note about trend – not every trend will be right for you, or even appeal to you, and that's okay!
There will always be more just around to corner to try, so if a particular trend doesn't work for you, don't wear it! Also, I'm a fan of incorporating trends in small doses. Try incorporating just one piece or touch into your look.
So have fun this spring! Challenge yourself to try something new, experiment with new trends, and further discover your own unique personal style.